European stakeholders from several sectors, including energy, mobility, food, housing as well as several IRIS Smart Cities partners will gather at the Transition Forum in Nice on 29-30th September to explore innovative business opportunities that can help accelerate the green transition.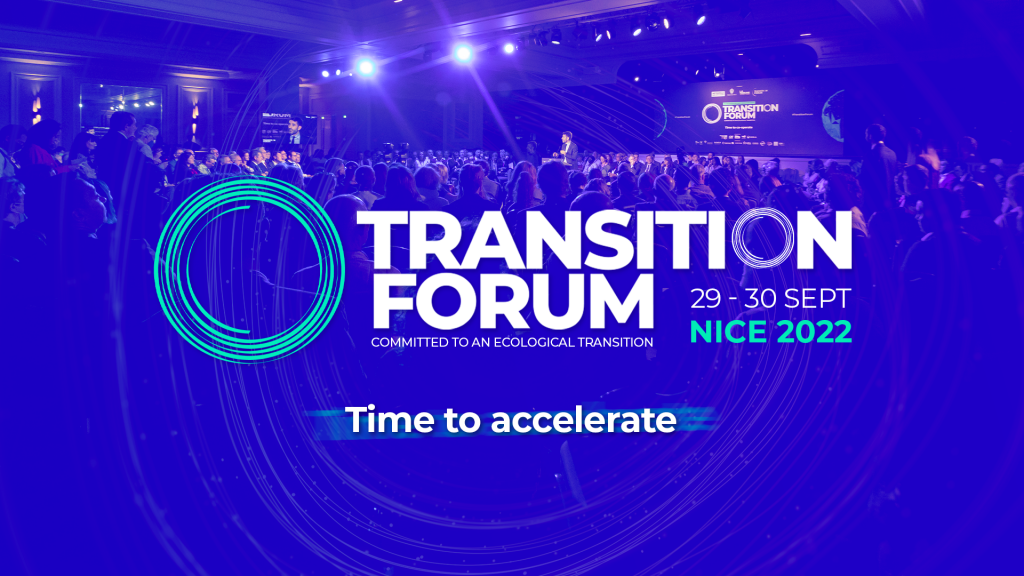 Only a major transformation of our societal and economic models can enable us to adapt to and contain the effects of climate change. Public and private actors, industrialists, citizens, and consumers are now aware of the challenges of the green transition and the scale of the task. After a long period of awareness, a new phase of implementation has begun.
Innovative solutions exist and are the key to building a sustainable development model that is more respectful of the environment and future generations. But we need to roll out these solutions faster and on a larger scale – with the commitment of different actors, public and private support, and significant funding – to accelerate their positive impact.
No one can go it alone. Systemic change and concerted action between all actors – governments, businesses, local authorities, investors, researchers and civil society – will be essential to enable the transition to a low-carbon economy. For this reason, IRIS Smart Cities partners at Métropole Nice Côte d'Azur together with several other partnering organisations have been busy organizing the Nice chapter of the "TRANSITION FORUM" which will take place in Nice on the 29th and 30th of September.
The forum is committed to accelerating the transition to a clean and sustainable future. It will provide an opportunity for discussions and business 2 business meetings withexperts and stakeholders from several sectors including energy, mobility, food, housing all sharing a common interest to promote the green transition and meet the EU Green Deal objectives.
Find out more about the conference and how to register at: https://nice.transition-forum.org/
To find out what IRIS Smart Cities has been doing in Nice check out the new video created by our partners at Métropole Nice Côte d'Azur.