IS-4.1: Urban Monitoring
Urban monitoring services aim at an optimal operation of the main city activities thanks to connected objects, i.e. smart sensors network (multi-sensoring) and the Internet of Things deployed all over the city and to the Big Data processing capabilities. Data gathered are analyzed by means of processing tools for correlation, modelling, statistics, etc. before being distributed to various city departments, such as waste, transportation and water departments, to private companies for the development of commercial applications and services and to research labs. Additionally, this data should be respected with citizens under certain conditions, as for example when citizens' data are shared with companies, and is related to information sensitivity.
THE IRIS INTEGRATED SOLUTION 4.1 IN EACH OF THE LIGHTHOUSE CITIES
UTRECHT, THE NETHERLANDS
Monitoring e-Mobility with LoRa (Long Range) network
Smart street lighting with multi-sensors

IS-4.2: City Management and Planning
The following solutions will be further developed and tested:
A 3D CIM (City Innovation Model) that facilitates city management and planning by including building information, infrastructure, geodata and planning data.
In a digital model of the city, decisions, documents and plans can be connected to geographic locations, and forecasts, taking benefit that visualization and planning application innovations provided by the GIS (Geographical Information Systems) can support the Urban area with analyses and maps. In parallel with this, BIM (Building Information Model) can add intelligence in the construction industry, while the information can also live on in the next stage when one wants to work with smart management.
THE IRIS INTEGRATED SOLUTION 4.2 IN EACH OF THE LIGHTHOUSE CITIES
UTRECHT, THE NETHERLANDS
3D district modelling
3D Utrecht City Innovation Model
NICE COTE D'AZUR, FRANCE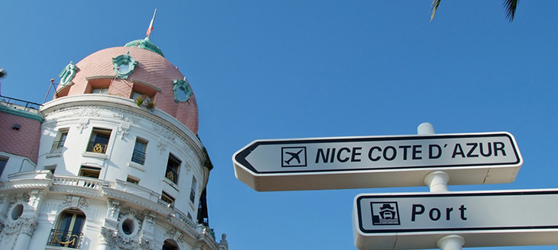 CIM (City Innovation Model) platform
Energy Cloud platform
ICT (Information Communication Technology) services for grid flexibility
GOTHENBURG, SWEDEN
CIM platform
Energy Cloud platform
Open data to enhance ICT service supporting micro-grid

IS-4.3: Mobility Services
The CIP brings together city data in a structure that facilitates development of services of all sorts, like services improving the city mobility system. Mobility must be seen as a service and consequently encompass various types of transportation means from personal cars to shared vehicles (bikes, cars), public transportation (bus, tramways), and walking. Geo-tracking of all transportation means must be coupled with traffic conditions, meteorological conditions and personal mobility profiles providing the user a multimodal trip planner and a mobility companion on the way. Thus data from transportation means (e.g. bus geolocation), user mobile equipment (e.g. mobile phone GPS), city infrastructure (e.g. traffic flow detection, air quality, road disturbances) shall be aggregated to provide mobility services to user.
THE IRIS INTEGRATED SOLUTION 4.3 IN EACH OF THE LIGHTHOUSE CITIES
UTRECHT, THE NETHERLANDS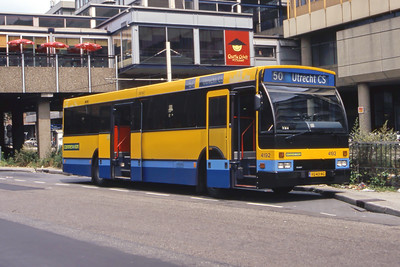 Monitoring district mobility patterns
NICE COTE D'AZUR, FRANCE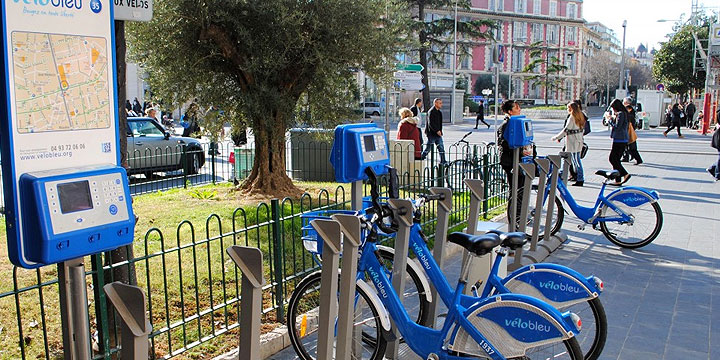 IS-4.4: Energy Management
The CIP brings together city data in a structure that enables new services increasing flexibility in the energy grids.
#1 App for visualising total energy use – coupled to gamification activities
This solution will perform functions like booking common resources, such as venues or vehicles, but will also enable the inhabitants to view their use of energy (heat and electricity) and water (volume) in an attractive way.
#2 Boosting Grid Flexibility
Momentary PV output forecast at district level: the CIP enables the collection of data from various stakeholders like energy providers, aggregators and Municipalities.
Storage tracking at district level: Meanwhile, it is valuable to monitor real-time what is the amount of solar power stored in the storage systems in the district, in V2G e-car batteries, V2G e-bus batteries and stationary storage in homes and collective systems.
#3 Fighting Energy Poverty
Early warning to Housing Corporation when households' energy costs are rising: the CIP brings together data of housing corporations, the Municipality, and energy grid operators on energy consumption of citizens. The housing corporation wants to use this data as an early warning system in case their tenants have an extremely high or irregular energy consumption pattern.
#4 Energy Cloud
Partner SME Metry will develop and implement an "Energy Cloud" on the Chalmers Campus. Near real-time data from energy (electricity, heat, water) consumption will be collected, integrated and made available for further analysis, thereby opening up for new applications to optimise energy supply and management on campus.
THE IRIS INTEGRATED SOLUTION 4.4 IN EACH OF THE LIGHTHOUSE CITIES
UTRECHT, THE NETHERLANDS
Monitoring grid flexibility
Fighting energy poverty
GOTHENBURG, SWEDEN