IS-5.1: Changing everyday energy use
Citizens should become prosumers producing energy for their own consumption. In this context, engagement actions are needed across Europe in order to achieve behavioral change towards more sustainable choices and decisions for energy.
#1 Identification of Change Agents (UTR)
A first step in each demonstration district is to identify change agents. First, housing corporations will be asked who they already know to be change agents. After this, a quick-scan of the neighborhood is made, drawing on existing localized data – where available – on demography, levels of education, wealth, age, gender etc. including energy usage and mobility (sensor) data.
#2 Creation of local Innovation Hubs (UTR)
The next step will be the creation of local innovation hubs in the demonstration district that provide an enabling environment for citizens to solve the energy and mobility issues they identify. In these hubs we will facilitate user-innovation / innovations by users. The hubs should not only facilitate conversation between local stakeholders, including residents, but also be instrumental in actual solution design and implementation, allowing for better results and creating faster and more targeted improvements.
#3 Game design interaction scenarios (UTR)
An applied game design for interaction scenarios, including connected app-based interfacing, will be deployed. In this, the available multi-purpose sensors e.g. on smart lampposts will be used to generate data providing live input for different scenarios. Sensors can provide data for gamified scenario development for local development decisions regarding integrated solutions. The scenarios provide input for services/apps such as smart public lighting that allow for more personalized and interactive behavioral energy/mobility decisions at any given time.
THE IRIS INTEGRATED SOLUTION 5.1 IN EACH OF THE LIGHTHOUSE CITIES
UTRECHT, THE NETHERLANDS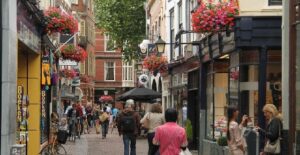 Community building by change agents identification tool
VR (Virtual Reality) New Home and District Experience
NICE COTE D'AZUR, FRANCE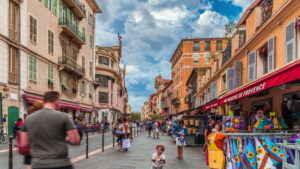 Urban Environmental Monitoring project
GOTHENBURG, SWEDEN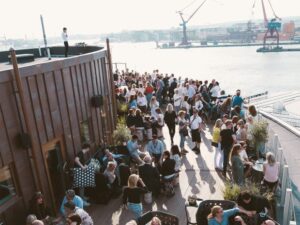 "Model a Better City": use a Minecraft city model aimed at young people

IS-5.2: Participatory city modelling
The main activity will be the organisation of a spatial planning design contest using the Minecraft® city model aimed at young people ("Model a Better City"). In the creation of forthcoming electrified bus stops, with related services for passengers, security aspects and availability issues, students for a Greenhack will be involved. Individuals, classes and several schools will build the new attractive society which will eventually be expanded in the building game Minecraft, with 2021 as the target. Minecraft focuses on allowing the player to explore, transform and interact with a dynamic game map made of cubic meters of large blocks. Students will be working on the basis of a proper map from the National Land Survey of the area where the electricity and the bus have their routes.
THE IRIS INTEGRATED SOLUTION 5.2 IN EACH OF THE LIGHTHOUSE CITIES
NICE COTE D'AZUR, FRANCE
Civocracy online platform
GOTHENBURG, SWEDEN
The "Citizensourcing" platform

IS-5.3: Living labs
In Living Labs residents behavior is monitored 24/7. IRIS will take benefit of them since they are designed as a generic democratic research and demonstration platform that addresses the home environment and supports the interface between the residents and innovation researchers.
THE IRIS INTEGRATED SOLUTION 5.3 IN EACH OF THE LIGHTHOUSE CITIES
UTRECHT, THE NETHERLANDS
Co-creation activities in Local Innovation Hubs
GOTHENBURG, SWEDEN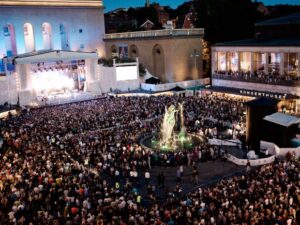 VR BIM: the Building Information Modeling platform based on 3D Virtual Reality environment
Residential digital assistance citizen engagement activities
IS-5.4: Behaviour changing information
The future private consumer should be more aware, active, energy sufficient, as well as being a prosumer producing energy for their own consumption, where this is possible. To address this necessity and cope with the problem of increasingly higher European energy poverty, citizens' engagement actions are needed. The added value of these Apps for the citizens lies on developing a front-end interface, named as the "Personal Energy Threshold (PET)". This completely new tool will not only integrate real-time data on energy production and consumption (availability and demand) but as well be capable of providing them with alternatives of how to dispose their energy needs matching availability and demand. In that framework, Nice aims to demonstrate the replicability of a) the CUSA (Citizen Utilities Savings through Awareness), developed by Veolia and b) the CITY OPT solution, developed by EDF, CSTB and NCA.
THE IRIS INTEGRATED SOLUTION 5.4 IN EACH OF THE LIGHTHOUSE CITIES
UTRECHT, THE NETHERLANDS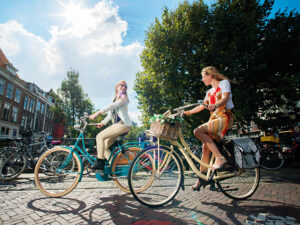 Campaign District School Involvement: involvement of young people in district schools
Campaign Smart Street Lighting: smart street lighting sensors accompanied by apps
NICE COTE D'AZUR, FRANCE
Citizen utility savings through awareness applications
CITYOPT application
GOTHENBURG, SWEDEN
PET: Personal Energy Threshold application