IRIS is a HORIZON 2020 EU funded project beginning October 2017 for a duration of five years.
The project has been developed around three lighthouse cities – Utrecht (The Netherlands, coordinator), Nice (France), and Gothenburg (Sweden) – who will work as collaborators and test-beds for follower cities Vaasa (Finland), Alexandroupolis (Greece), Santa Cruz de Tenerife (Spain) and Focsani (Romania).
Each city will draw upon a mix of universities and research organisations, local authorities, innovation agencies and private expertise to accelerate entire communities to adopt ambitious energy, mobility and ICT initiatives.
Project News

In the upcoming webinar, the three IRIS Lighthouse Cities Utrecht, Métropole Nice Côte d'Azur, and Gothenburg will present through concrete use cases how they use the local City Innovation Platforms (CIP) in the journey toward smart cities. The cities will share lessons learned regarding technologies, onboarding process and governance, and standard data models.
Around 40km from the Turkish border, the Greek city of Alexandroupolis is an important city for Greece that serves as one of its main gateways to the Asian continent. In recent years the city has also benefited from local authorities' renewed vision for the city; they want to transform Alexandroupolis into a sustainable city for its citizens by using new, efficient and user-friendly technologies and services.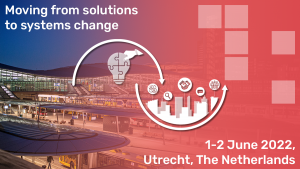 The Scalable Cities community event "Moving from solutions to system change" hosted by the IRIS Smart Cities project will take place on the 1st and 2nd of June in Utrecht.
Latest Youtube Video From the Project`s channel