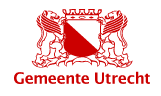 Gemeente Utrecht (Municipality Utrecht) is the fourth largest municipality in the Netherlands, in the geographical heart of the country, at a 30-minute train ride from Schiphol International Airport. The city's population is growing from 339,000 today to 400,000 in 2028. Utrecht is home to the largest university in the Netherlands (Utrecht University), as well as many other renowned (applied) research institutes, such as the HKU which is the largest educational institute for the arts in the country.
The region's main economic clusters are in Eco-innovation (e.g. Utrecht Sustainability Institute, Climate-KIC), Life sciences, and ICT & creative industries (e.g. Center for Applied Games). The region's strong and balanced economic profile, its investments for innovative companies, and the efficiency of the labor market gained the Utrecht region the title of most competitive region of the EU in 2013. Of all Utrecht businesses, about 11% is now involved in the development of smart green solutions.
The municipality highly values multi-stakeholder collaboration, combining technical and social innovation. This is illustrated by the title of its coalition agreement "Utrecht we make together", and the participation of Gemeente Utrecht in many European networks, most notably EUROCITIES (all fora, co-chair of the Working group Air quality, climate change, and energy efficiency), the EIP Smart Cities and Communities (notably the Action clusters Integrated infrastructures and processes, and Business models financing and procurement), the Open and Agile Smart Cities network (OASC), Climate-KIC (Europe's largest public-private innovation partnership for climate change), Energy Cities, ERRIN, POLIS, and the European Institute of Innovation & Technology.
Due to the city's natural role as transportation hub, the municipality of Utrecht for decades already prioritizes sustainable mobility, renewable energy, and energy efficiency. The first Sustainable Energy Action Plan (SEAP) was submitted in 2008.
Gemeente Utrecht is committed to be a climate neutral city in 2030. By 2020, we will have reduced CO2 emissions by 30% compared with 2010, and increased the share of renewable energy to 20%.
Website