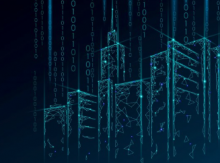 Utrecht, Metropole Nice Cote d'Azur and Gothenburg have all reinforced their commitment and global leadership in interoperable and scalable city solutions – becoming front-runners for collaboration between FIWARE and TMforum.
The joint program, announced in Barcelona, November 2018, will accelerate adoption of reference architecture and compatible common data models. The architecture uses the FIWARE NGSI (Next Generation Service Interface) API and TM Forum Open APIs to break information silos within the city, creating a real time view and foundation for overall city-data governance.
By embracing these open APIs, cities can evolve their current open data policies towards a 'city as a platform' vision supporting a data economy delivering real solutions to todays urban issues and help future proof for tomorrow's requirements.
Speaking about the announcement:
"We are strong believers in collaboration and smart sustainable solutions that give added value to our citizens and anyone that visits our great city." – Kim Lantto, Development leader of Digital Services, City of Gothenburg
"Since 2008, Nice Côte d'Azur Metropole has been deploying a strategy for a sustainable and inclusive territorial development based on digital transformation. As a member of TM Forum and fostering collaborative innovation through economic and academic ecosystems partnership, Nice committed to turn into a European city test-bed for innovation in the fields of smart and safe city and silver economy. The new Front-Runner Smart Cities program is offering Nice Côte d'Azur Metropole the right collaborative framework for the development of its own city data platform based on TM Forum API, FIWARE, and open architecture concepts. Thus, our decision to join this initiative." – Alain Château, Head of the Centre of Excellence for Smart Cities, City of Nice
Read the full announcement on FIWARE.org
26 Nov 2018