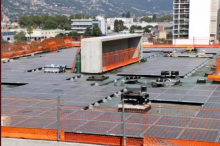 With 2775 hours of sunshine a year, Iris test bed in Nice, France is naturally capitalising on solar power for the Mediterranean Institute of Risk, Environment and Sustainable Development's (IMREDD) new flagship building.
IMREDD has started installing photovoltaic panels on the roof of its new building, which now has a completion rate of around 80%. The new building is expected to accommodate students, faculty and researchers by February 2020.
This photovoltaic solar power plant consists of 520 anti-glare tempered glass modules. Each module weighs 18.5Kg and the entire installation covers a total area of ​​848m². The unitary power of the panels is 345Wc, for a total of 179.4KWc.
The photovoltaic panels chosen are among the most efficient on the market with an energy efficiency of 21.5% and a lifetime of 25 years.
By converting solar radiation into electricity, this plant will be used to power a demonstrator building of 3 floors that will host hundreds of people between students, professors, researchers and staff.
In addition, a lithium-ion battery with a capacity of 182.4KWh stores the surplus energy produced by the solar panels and this in order to best privilege the energy independence of the building. The electrical installations are then able to overcome completely the conventional electricity network for part of the year.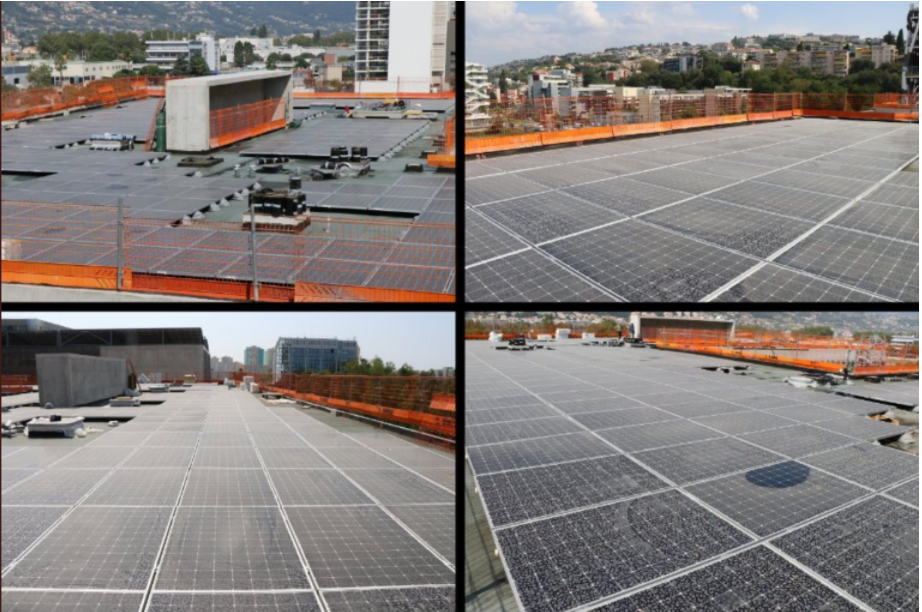 05 Sep 2019